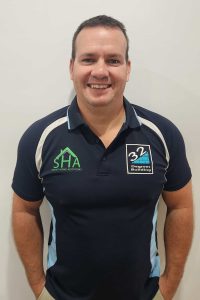 Alistair, owner and director of 32 Degrees Building has been in the building industry for over 20 years. He understands that everyone's needs are different when it comes to renovating and expanding the family home. The recent increase in demand for low cost affordable second storey additions has led to the introduction of our new division to the marketplace, Smart Home Additions. Smart Home Additions has been created as an affordable low-cost solution to fulfil that immediate need to home owners looking for additional living space at an economical price.
With 3 low cost second storey addition packages starting from just $239K expanding your family home has just become affordable again.
"20 years ago, I started out with the vision of providing families with tailored customisable second storey additions and extensions to expand, improve and modernise the current family home. Second storey additions and extensions require a specialised approach and I wanted to deliver our clients with a high quality, personalised and professional design and construction service to meet those needs. Since then, my team and I have built more than 300 additions and extensions of varying sizes and styles for families across NSW.
Over the past 5 years, I have noticed that there has been an increase in demand for 'affordable' second storey additions. Children no longer moving out until later in life, families returning back to live with their parents, young families, retirees, now add to this working from home as the new normal has led to this surge in demand to increase the family home with people ultimately looking for a low-cost solution.
It's no secret that moving house to increase your living space is an expensive exercise. You incur stamp duty, moving costs, agent & legal fees before you even step foot into your new home, then you find that once you move in you will undoubtedly face renovation costs for items such as painting, flooring, kitchen and/or bathroom upgrades to make it your home. So, if you love the area and have great neighbours, it makes sense to expand your current family home and you can do so with a simple, affordable and functional first floor addition.
Smart Home Additions has 3 packages that include a retreat, 2 bedroom and 3 bedroom second storey addition starting from $239K so you are sure to find a second storey addition package to suit your individual requirements."
Give our friendly team at Smart Home Additions a call today. They look forward to helping you expand your family home with one of our smart home addition packages.